2012 Writers' Festival copy
We've folded our tents, packed our bags, and loaded our wagons. We're sorry you missed the festival this time. We had a great time, and we'll be back.
If you'd like to know about future specials, why not join the Eastgate-List, or email announcement list?
Summer is nearly here. It's the time for new plans and fresh projects and great new ideas.
We've worked for months with some of the best makers of artisanal software to make Tinderbox and Twig better – and to make our tools work together even more smoothly. And now that we've all finished our latest updates, we're working together to save you lots of money.
We've been busy crafting new versions with fresh new features. Working together is only a fraction of the story, but it's great.
Drag a reference from Bookends to Tinderbox and you'll get a new reference note with all its attribute information automatically entered — and a nicely formatted reference exactly the way you want it.
Tinderbox opens your Scrivener files. It just works. And Tinderbox has built-in export to Scrivener, too.
Everything works great with TextExpander.
You can also save on Twig — Tinderbox's helper for quickly capturing notes in lectures, meetings, and in the field.
Get the tools you need at a terrific price, for a very limited time.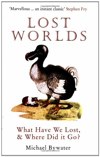 It's all pretty damn DWIM — "Do What I Mean." The latest integration between Bookends, Tinderbox, and Scrivener bring a whole new level of DWIMity. And — the mark of great software — each one keeps producing little surprises....the sort of surprise which makes you think (a) "I didn't know it could do that"; (b) "Why would I want to do that, anyway?"; and (c) "I don't know how I managed without it. – Michael Bywater, author of The Chronicles of Bargepole, Big Babies and Lost Worlds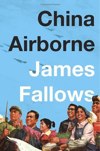 Scrivener is the best computerized tool for serious writing since – well, maybe since ever. Its new, seamless integration with the wonderfully flexible thinking-tool Tinderbox is good new for anyone who cares about writing, thinking, or using a computer. – James Fallows, author of China Airborne
Tinderbox helps you keep track of the real complexity and messiness of the world. – Ted Nelson, inventor of hypertext and author of Computer Lib and Possiplex.