Title: Reviewing an Online Course for ADA Compliance
Post by Russel on Dec 1st, 2015, 11:06pm
---
After almost 18 months, I still consider myself a TB novice. This application is presently a work-in-progress, but might be of interest to some forum members. (What a relief to finally post something here that's not a question or a problem!)

I have to review an online course to ensure it will accommodate a student who is blind. The course has over 300 discrete elements. Using TB6, I've created a roster of course elements, organized in the same sequence as its  Blackboard online course. A reviewer will later go over each element and indicate it's status; compliant, or non-compliant with a specific remedy.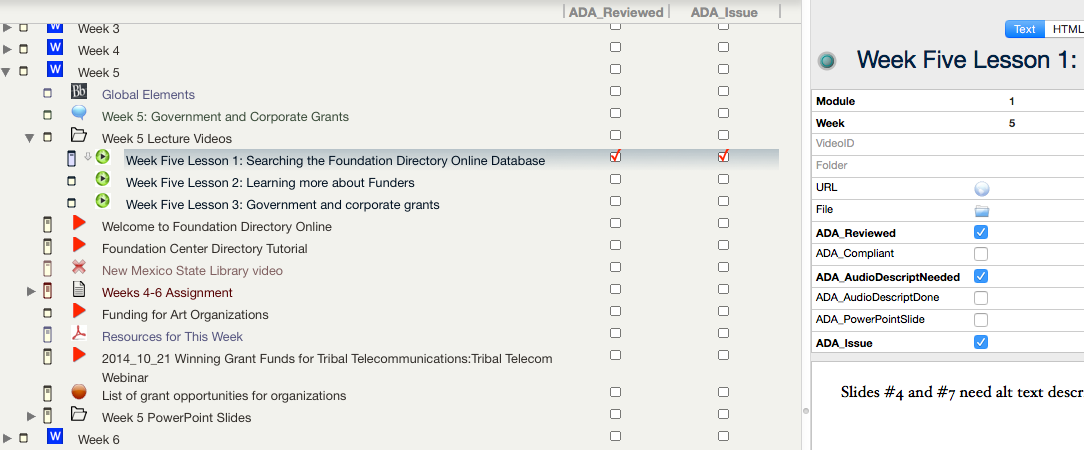 I've got agents to help track problem elements. For example, when a figure requires the addition of alternate text that the student's screen reader uses to speak a description of the figure. As we fix various issues, the agents will keep us on-track with what's left to get done.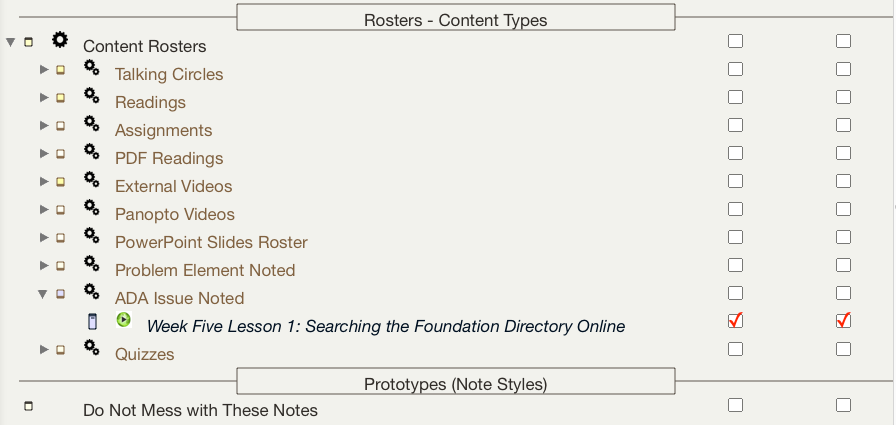 Finally, my prototypes identify each element type to be reviewed. Eventually, I'll use this document as a template for course development as well. Each prototype will include user variables for ADA compliance. Even if we can't afford to make a given course completely compliant from its first offering, we'll have a record of the course's content and ADA-related issues. This should make it much easier to bring the course into compliance later.