Sponsored by Eastgate...
Eastgate is proud to support some of today's best and most influential literary Web sites. We reserve a substantial part of our marketing budget to support innovative and original Web creations. Among the pioneering sites we have sponsored are: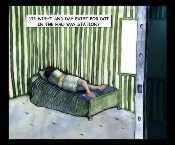 A serial graphic fiction by Karen Hudes, the story of a discarded synthetic personality. The graphic intersections of Dot Cum crisscross fields of memory, identity, sexuality, language, knowledge, communication and connection, mapping them with trick ink. A different artist illustrates each episode, allowing the potential visual incarnations of Dot's world to flower.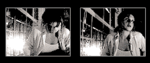 "In the winter of 1983, I stood on a barren hillside hundreds of feet above the coast of the Black Sea, and I promised myself that yes, I would take care to record ...each and every moment" -- Magdalena Donea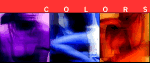 "Bedtime stories for big kids." Featured at the Digital Storytelling Festival, Colors is among the most interesting and accessible linear fictions on the Web today.

"A character so real, her troubles make your heart ache"-- Wired. A superb Web comic, updated daily.

The home of Mark Amerika's avant-pop movement.

---

At Eastgate, we create new hypertext technologies and publish serious hypertext, fiction and non-fiction.
Eastgate hypertexts are read and studied by people interested in the future of writing all over the world. Our hypertexts run on almost all personal computers, and include everything you need.
Storyspace, our hypertext writing tool, is used worldwide for designing serious hypertexts -- on the Web and off. Where other tools design pages, Storyspace helps you design effective hypertext structures that communicate and delight.
---
What's New?
Order On The Web
Any time of the day or night, from anywhere in the world. We also welcome orders by phone, fax, mail, and email. Our phones are answered by real people.

Hypertext Fiction
Hypertext Nonfiction
Hypertext Poetry
Books on hypertext

Hypertext
...courses
...events
...resources

Storyspace
Web Squirrel
Writers
HypertextNOW

---
Want a FREE copy of the Eastgate hypertext catalog? Click here!

---
Subscribe to the Eastgate-List!

The latest hypertext news, delivered direct to your mailbox. Concise and timely! (We never give anyone else your email address)