Patchwork Girl
by Shelley Jackson
for Macintosh (USB Stick)
ISBN 1-884511-50-3 .....
$24.95
All the software you need is included.
NEW EDITION: Now available on USB Drive for Macintosh.
What if Mary Shelley's Frankenstein were true?
What if Mary Shelley herself made the monster -- not the fictional Dr. Frankenstein?
And what if the monster was a woman, and fell in love with Mary Shelley, and travelled to America?
This is their story.
"Perhaps the true paradigmatic work of the era, Shelley Jackson's elegantly designed, beautifully composed Patchwork Girl offers the patient reader, if there are any left in the world, just such an experience of losing oneself to a text, for as one plunges deeper and deeper into one's own personal exploration of the relations here of creator to created and of body to text, one never fails to be rewarded and so is drawn ever deeper, until clicking the mouse is as unconscious an act as turning a page, and much less constraining, more compelling." — Robert Coover
Praise for Patchwork Girl
"Brilliantly conceived and beautifully written." -- George P. Landow, author of Hypertext 3.0
"A cult hit." -- Village Voice
"Wonderfully rich and complex." -- N. Katherine Hayles, UCLA
"Whatever trail you take, you have to admire [the Patchwork Girl's] heroic dimensions. She's a survivor,175 years old and now toting a laptop. At one gory stage, [her] parts go their separate ways, and the Girl has to learn how to put herself together again. The answer is a form of narrative, which is also what stops the texts themselves from floating around like a digital stew. Within the patchwork, there are clear, bold stories that the reader follows avidly." -- The Independent (London)
"Among the most provocative of feminist hypertexts...chilling, funny and unforgettable" -- Carolyn Guertin, Beehive
"Patchwork Girl instructs and delights us with a chorus of voices harmonious in its dissonance, each bespeaking itself in language that moves the way language should." -- Jeane Larsen, New River
"Hypertext's next step....Patchwork Girl is spectacular in every sense, from RayBan to Debordian to Cirque du Soleil... This is a work of dream and desire and defying boundaries, an electronic collage, a theatre of windows, and a cyborg song of communion and reunion." -- Michael Joyce, Vassar College
"[Jackson] is playful poet whose sensuous introspections provide some surprising feedback on topics ranging from writerly method to the connection in her work between textuality and sexuality." -- Mark Amerika, Telopolis.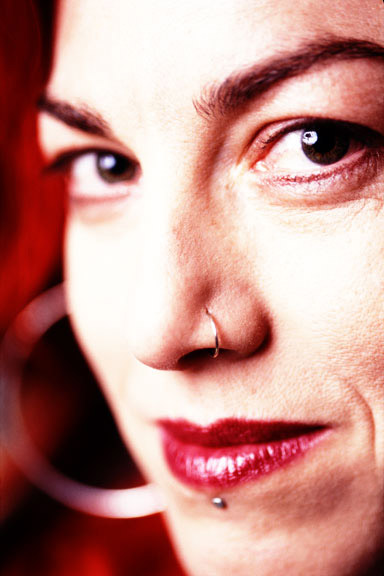 Shelley Jackson is the author of Patchwork Girl. A self-described "student in the art of digression," Jackson holds an AB in studio art from Stanford University and an MFA in creative writing from Brown University. A Village Voice "Writer on the Verge" and Pushcart Prize winner, she is also the author of the forthcoming Half Life, The Melancholy of Anatomy, several children's books, and SKIN, a story published in tattoos on the skin of 2095 volunteers.