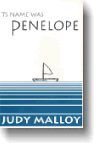 Judy Malloy has been writing experimental computer mediated literature since 1986 when Uncle Roger, a three part hypertextual "narrabase" (narrative database) that used keyword searching including Boolean operators appeared on Art Com Electronic Network on the WELL.
Malloy's hypertexts include its name was Penelope , and she is the co-author, with Cathy Marshall, of Forward Anywhere. Her web hypertext, l0ve 0ne, can be found in the Eastgate Reading Room. Her hyperfiction has also been published and exhibited internationally including by The Iowa Review Web; The Blue Moon Review; the Boston CyberArts Festival; Tisch School of the Arts, New York University; Art Com Electronic Network; A Space in Toronto; the Walker Art Center; and the San Francisco Art Institute. She is currently working on a series of hypernarratives on intelligence agency stalking of artists.
Her print writing has appeared in volumes from E.P. Dutton, Tanam Press, St. Martin's Press, and MIT Press, as well as Leonardo, Microtimes, Whole Earth Review, Art Com Magazine, and Heresies.
Malloy has been working on the Internet - a "changeable, fluid, strange and wonderful virtual space" - since 1986. She has been the Editor of NYFA Current; Content Coordinator for Arts Wire; Associate Editor of Leonardo Electronic News; Consultant at the Internet Yellow Pages and the Telluride InfoZone; Contributing writer, MicroTimes and an artist in residence at Xerox PARC. She is currently Director of Art California, a web resource on the arts in California.
Judy Malloy's home page