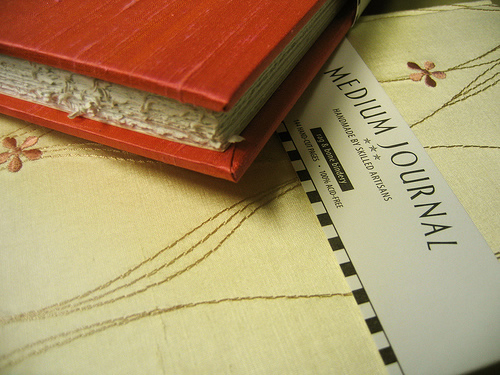 We discovered these beautifully-crafted 9"×6" journals at a juried New England craft show, and we're delighted to be able to bring them to you. They're filled with superb paper — 100% acid-free, naturally — and carefully bound by superb artisans. And, best of all, each book is covered with delightfully-selected fabrics.
We've got red rose silk -- and lapis, melon, and grape. Even genuine Portuguese cork covers, with a durable cloth binding.
And each journal comes with a matching, bound-in bookmark -- a thoughtful (and useful!) touch you'll appreciate every day.