WinterFest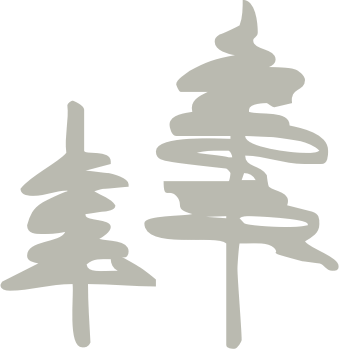 2015 winter festival of artisanal software
This special offer is now concluded. To learn about new offers and special opportunities, please subscribe to the Eastgate-List. We never share your email address.
Subscribe!
Keep in touch with Tinderbox! Moderated, concise, and timely; we never share your email address.
Winter is coming. There's snow on the ground. 2016 is knocking at the door.
It's the time for new plans and fresh projects and great new ideas. Whether you're planning your next novel, finishing your dissertation, planning a product, or writing memories for your grandkids, these outstanding, professional tools for writers and creators will help.
As is our custom in this season, we're hosting a gathering of software artisans who are working to transform research and writing for a new era. We've all finished our latest updates, we're working together to save you lots of money.
Get the tools you need at a terrific price, for a very limited time.
artisanal
Your writing doesn't come from a factory. Neither does artisanal software.
These are programs with attitude, with fresh ideas and exciting new approaches. Small teams work every day to polish and improve them. If you have a question or need something unusual, you can talk directly to the people who handcraft the software.
For a limited time, we're offering you a great price on great software, right at the workshop door. No ridiculous bundles, no silly gimmicks. Great software, great support, great (but sustainable) prices.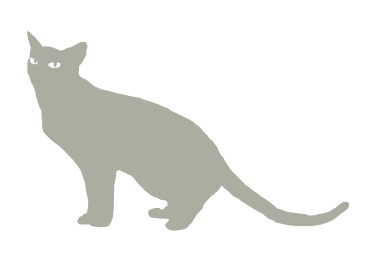 fine tools
These are terrific tools for thinking, writing, organizing, and delivering your ideas. Sure, you can manage with less – but why would you want to? Each of these tools is carefully crafted and maintained by a small, dedicated team with vision and determination. Each is constantly honed and improved – since Tinderbox 1.0, we've had ninety three full releases for Tinderbox alone.
Rich Siegel from Bare Bones Software remind us that:
No matter what craft you're pursuing, there is no investment more useful, productive, or gratifying than a set of finely crafted tools and trustworthy reference materials.
Tinderbox designer Mark Bernstein finds his colleagues a constant source of inspiration:
You don't discover inspired design in focus groups. Artisanal software is filled with ideas, ambition, and a passion to make things right. Using all these tools together lets our team build better software while engaging the rest of the research community.
Keith Blount from Literature and Latte writes:
The applications on offer for WinterFest comprise some of my favourite writing software. There's something here for every step of the writing process, from gathering research and working out connections between ideas, to putting it all together into a manuscript and polishing the text for wherever it needs to go.
Eric Böhnisch-Volkmann from DEVONtechnologies likes to create, and his customers do, too:
Our customers love to create something new. And for this, they collect, organize, structure, delete, note, write, and – finally – perfect. With the apps that we have put together for you in this WinterFest, handcrafted by creators for creators, you can do this without the computer getting in the way of your creativity.
Adam Engst, publisher of Take Control Books, believes in the power of proficiency:
We've published over 120 practical books covering the most important Mac- and iOS-related apps, tasks, and technologies, including titles on DEVONthink Pro Office, Scrivener, and TextExpander. And our publishing platform? Based on Nisus Writer Pro. If you take your writing seriously, do yourself a favor and invest in the tools and training that let you focus on the best way to convey your ideas to the world.
take it easy
We don't make you jump through hoops. No need to dig up your serial numbers or clip boxtops. These are all full versions with complete support and upgrade privileges. No contests or hullabaloo, no discounts too good to be true.
Just great prices for great software, right at the vineyard gate.
Tinderbox and Storyspace: order right here. (See boxes in the right hand column)
Everyone else: use the coupon code WINTERFEST2015
DEVONthink Pro Office: save 25% on your Mac's paperless office
Nisus Writer Pro: save 25% on the powerful word processor for OS X
Scrivener: save 25% on your complete writing studio, and grow your ideas in style
Scapple: save 25% and quickly capture and connect ideas
Tinderbox: save 25% on Tinderbox, the tool for notes
Storyspace: save 25% on the tool for serious hypertext narrative
Aeon Timeline: save 25% on the timeline tool for creative thinking
BBEdit: save 20% on the power tool for text
Take Control: save 25% on the answers that you need now
Bookends: save 25% on the reference manager you've been looking for
It's all pretty damn DWIM — "Do What I Mean." The latest integration between Bookends, Tinderbox, and Scrivener bring a whole new level of DWIMity. And — the mark of great software — each one keeps producing little surprises....the sort of surprise which makes you think (a) "I didn't know it could do that"; (b) "Why would I want to do that, anyway?"; and (c) "I don't know how I managed without it. – Michael Bywater, author of The Chronicles of Bargepole, Big Babies and Lost Worlds
If NaNoWriMo is the SuperTurboBoost engine that gets me writing, and Scrivener is the virtual organiser briefcase full of documents, then Aeon Timeline is having Linda the Genius [Copy Editor] sitting with me as I write. — Elizabeth Haynes
Scrivener is the best computerized tool for serious writing since – well, maybe since ever. Its new, seamless integration with the wonderfully flexible thinking-tool Tinderbox is good news for anyone who cares about writing, thinking, or using a computer. – James Fallows, author of China Airborne
Tinderbox helps you keep track of the real complexity and messiness of the world. – Ted Nelson, inventor of hypertext and author of Computer Lib and Possiplex.
You know that feeling you get when you put on your favorite, well-worn t-shirt and jeans? I just got that feeling when I started up the program. I live in Nisus Writer Pro." – Lou Lesko, award winning writer and photographer.
Tinderbox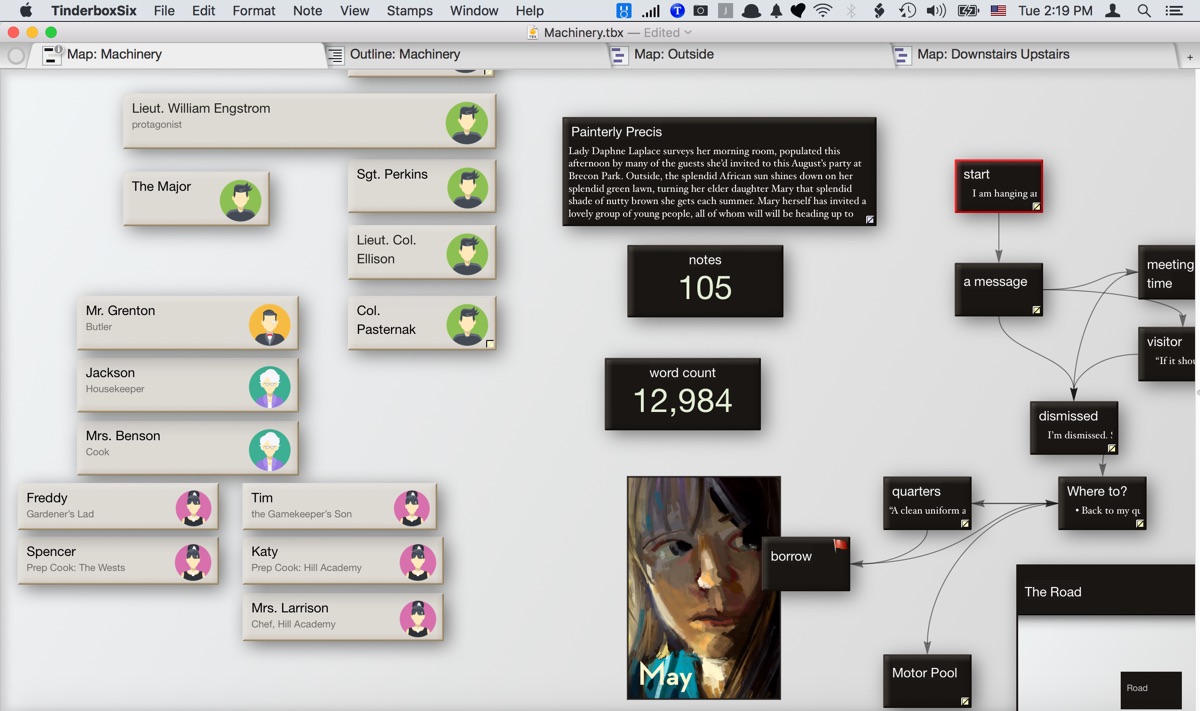 Tinderbox stores and organizes your notes, plans, and ideas. A professional tool that helps you analyze and understand your information as it grows and changes, Tinderbox is a powerful but personal content assistant that helps you share your notes through the cloud and on the Web.
Maps help you discover emergent structure and unexpected relationships
Agents and rules let your work keep itself organized
Treemaps, word clouds, and dashboards visualize your data
Nisus Writer Pro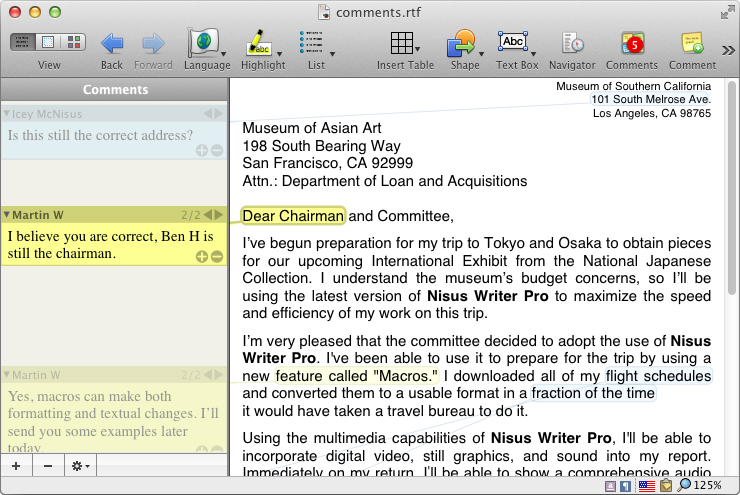 The word processor that's fast, clean, and with all the power you need. Nisus Writer Pro adds new features while keeping the familiar look and feel that has won praise from users and the press alike.
Nisus Writer feels like home with support for Mac OS X autosave, document versioning, and iCloud. You're in control. Our tools are right wherever you want them. Customize which palettes are seen and when. Assign any keyboard shortcut to any menu. Add any menu to the toolbar.
Scrivener
Scrivener is a powerful content-generation tool for writers that allows you to concentrate on composing and structuring long and difficult documents. While it gives you complete control of the formatting, its focus is on helping you get to the end of that awkward first draft. Learn more…
Scapple
The WinterFest coupon also gives you 25% off on Scapple, an easy-to-use tool for getting ideas down as quickly as possible and making connections between them.If you've ever scribbled down ideas all over a piece of paper and drawn lines between related thoughts, then you already know what Scapple does. Learn more…
DEVONthink Pro Office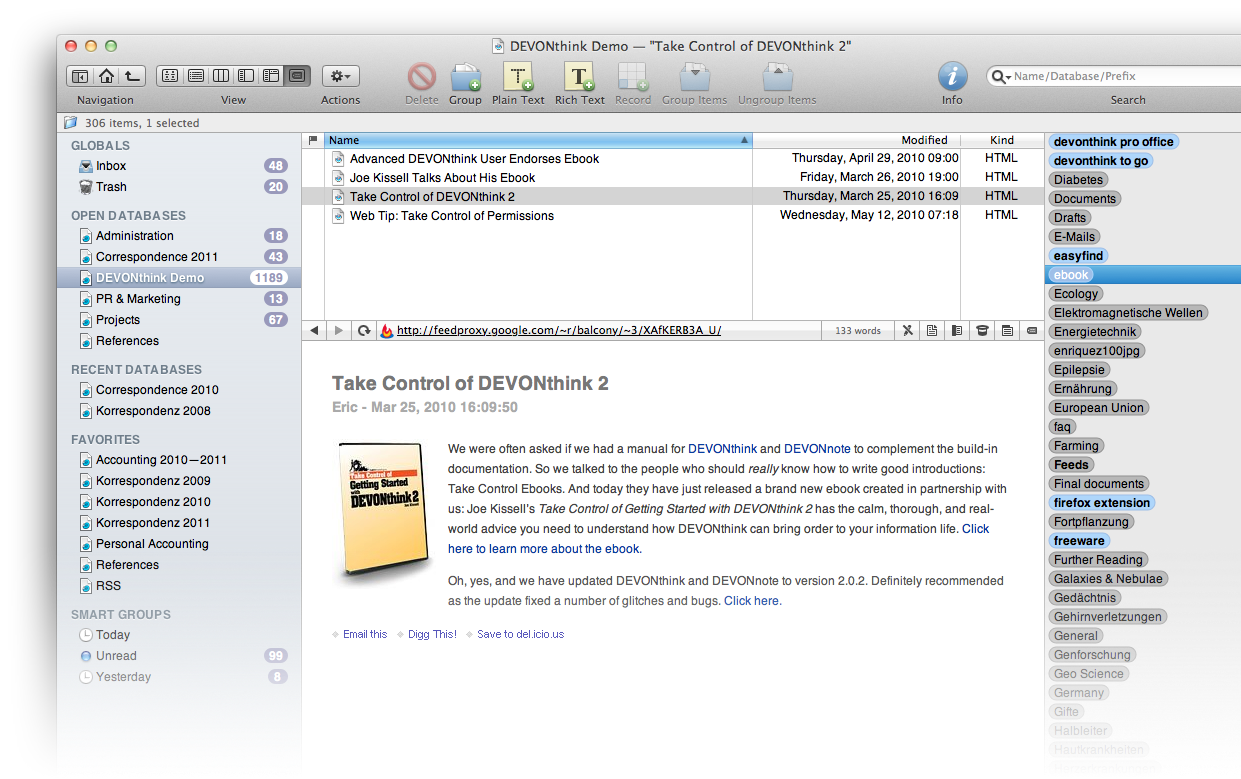 DEVONthink Pro Office is your Mac paperless office. It stores all your documents, helps you keep them organized, and presents you with what you need to get the job done. Learn more…
Keep your data together in one place
Scan your paper and make it searchable
Archive email together with your other correspondence
Let artificial intelligence help you file your data
Share your data with anyone, whether they use Mac or PC
Aeon Timeline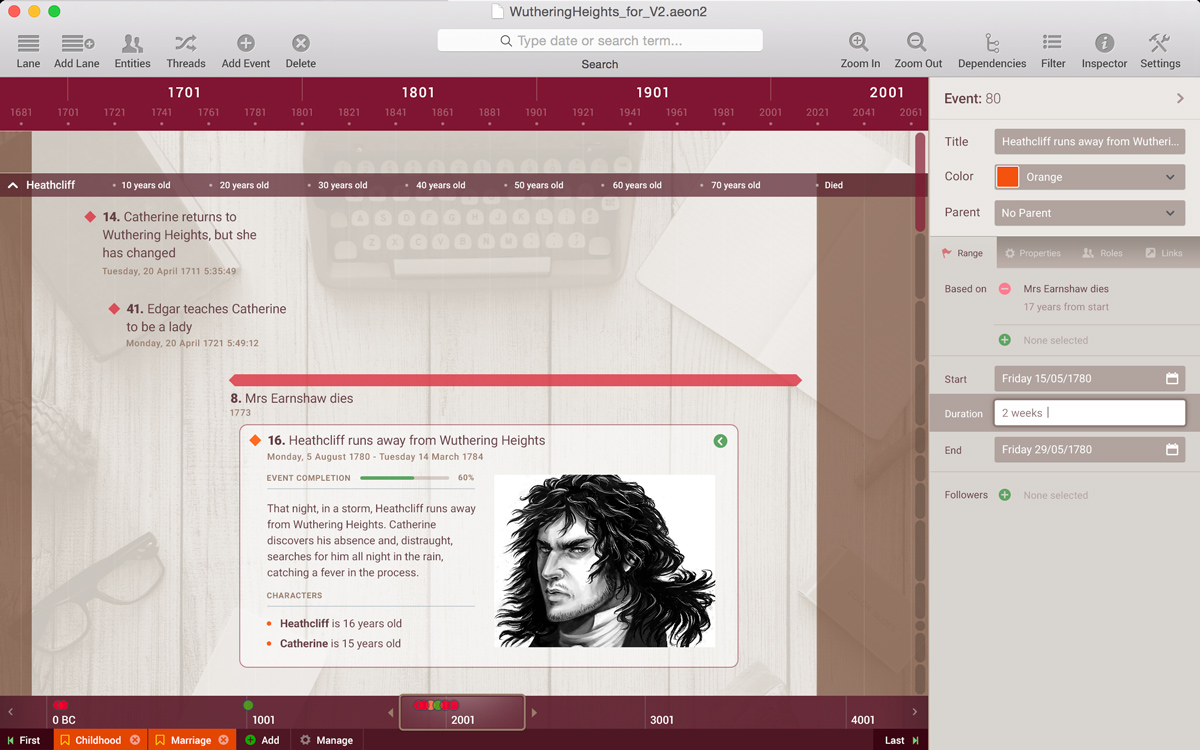 When you are being creative, timelines should be dynamic creations that reflect your current thought. With Aeon, you can:
Model parallel, concurrent arcs. 
View relationships between events and characters.
Plan character's back stories and calculate ages
Sync your timeline directly with your Scrivener project
Aeon Timeline 2 is just around the corner...
Purchase Aeon Timeline now at 25% off and we will give you a free upgrade to Aeon Timeline 2 when it becomes available. Aeon Timeline 2 will include new features such as dependencies and nested events, a redesigned interface, and re-imagined Scrivener syncing that lets you edit the Scrivener binder directly from your timeline.
To whet your appetite for the coming upgrade, the screenshot to the right gives you a sneak peak of our new look. Learn more…
BBEdit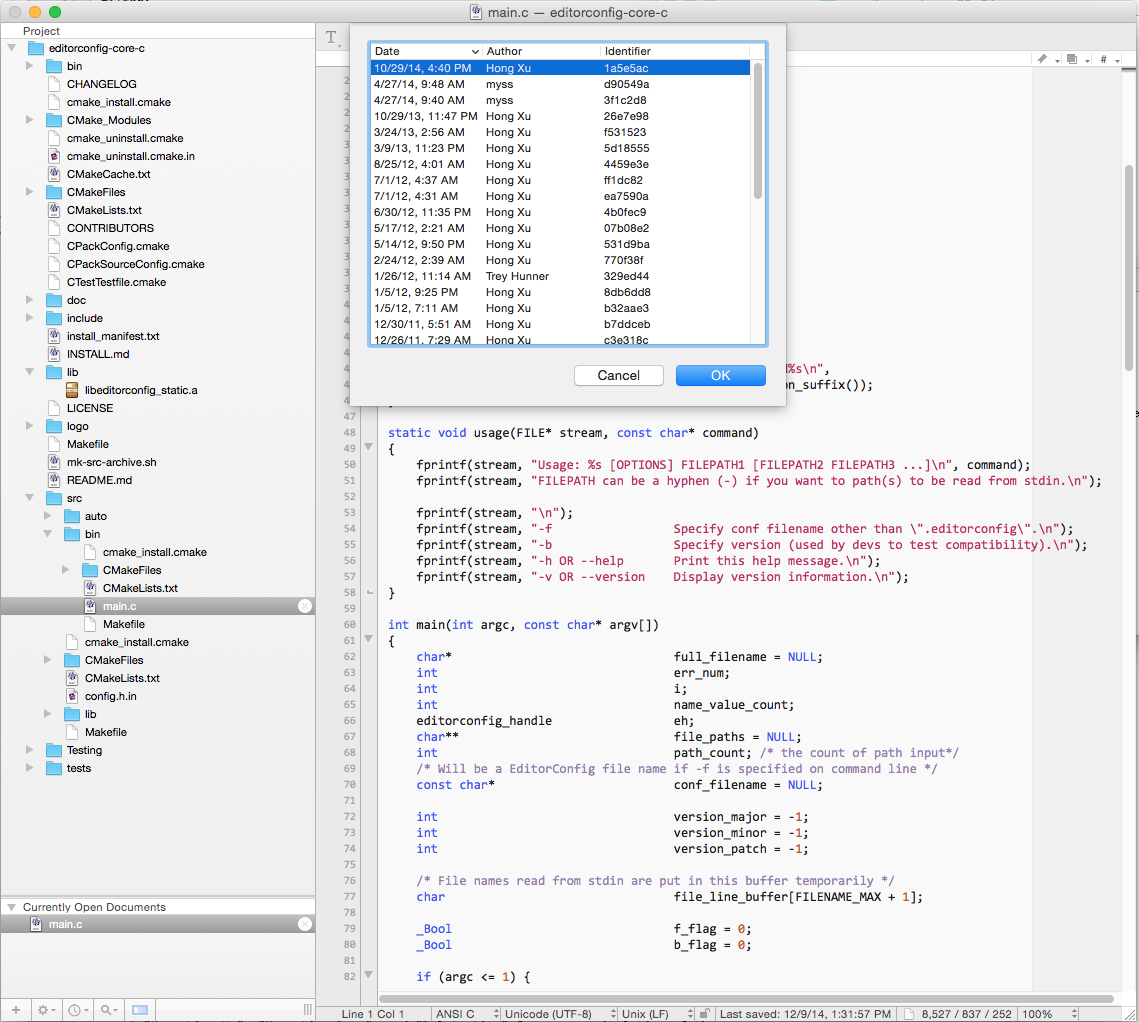 BBEdit is the leading professional-strength HTML and text editor for the Mac. Crafted to serve the needs of Web and software developers, this award-winning product provides a vast number of helpful features for editing, searching, and manipulation of text. BBEdit enjoys legendary status for reliable, high-performance text transformation. Learn more…
TextExpander
TextExpander is your typing shortcut tool for Mac. Save time at work or at play, whether replying to email or filling online forms, by typing abbreviations that expand to whole paragraphs, images and more. Create short, expandable abbreviations for text "snippets" such as email signatures, standard greetings, formatted text and pictures. Even make snippets to fix your personal typing foibles.
Create more advanced snippets with fill-in-the-blank areas, paste in copied text, insert the current or future date, choose the final cursor location, and run scripts.
Insert standard greetings, text, and signatures, including formatted text and pictures
Type custom abbreviations that expand to longer "snippets" of text and images
Correct typos automatically (Add them to your snippet library and/or use one of the included AutoCorrect snippet groups for English, French or German)
Suggests snippets from phrases you habitually type
Use fill-in-the-blank snippets to create custom forms with multiple field types and sections
Take Control Books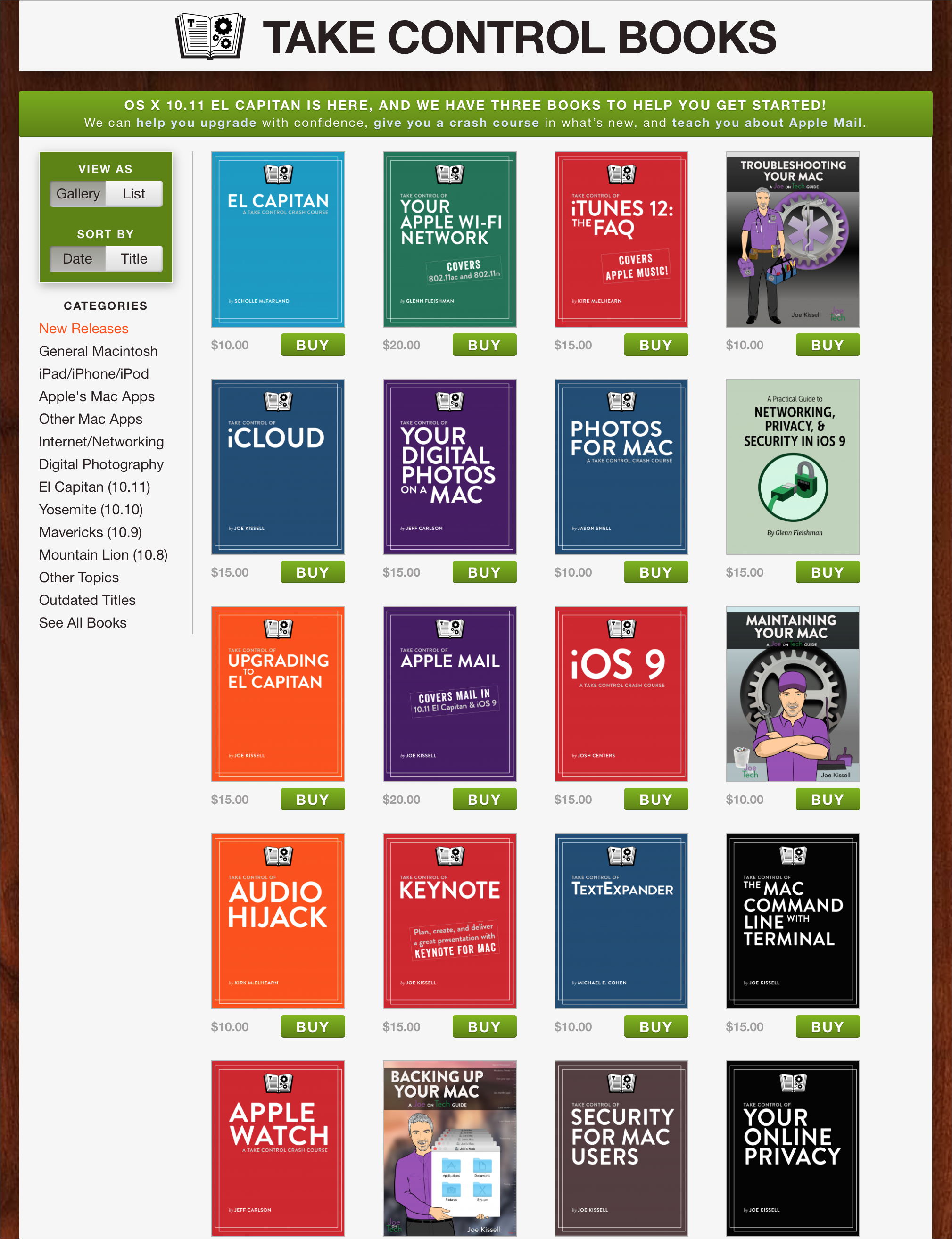 Take Control ebooks provide the real-world help you need now, covering the latest Apple-related tech, and offering a long backlist about older topics. Each Take Control title is a true ebook, featuring a hot-linked table of contents and quick start, internal and Web links, and a layout that's designed for a screen. Each ebook comes with an Ebook Extras link that gives you any free updates plus any format—PDF, EPUB, or Mobipocket. We offer free samples and a money-back guarantee, so try a Take Control ebook today! Learn more…
Bookends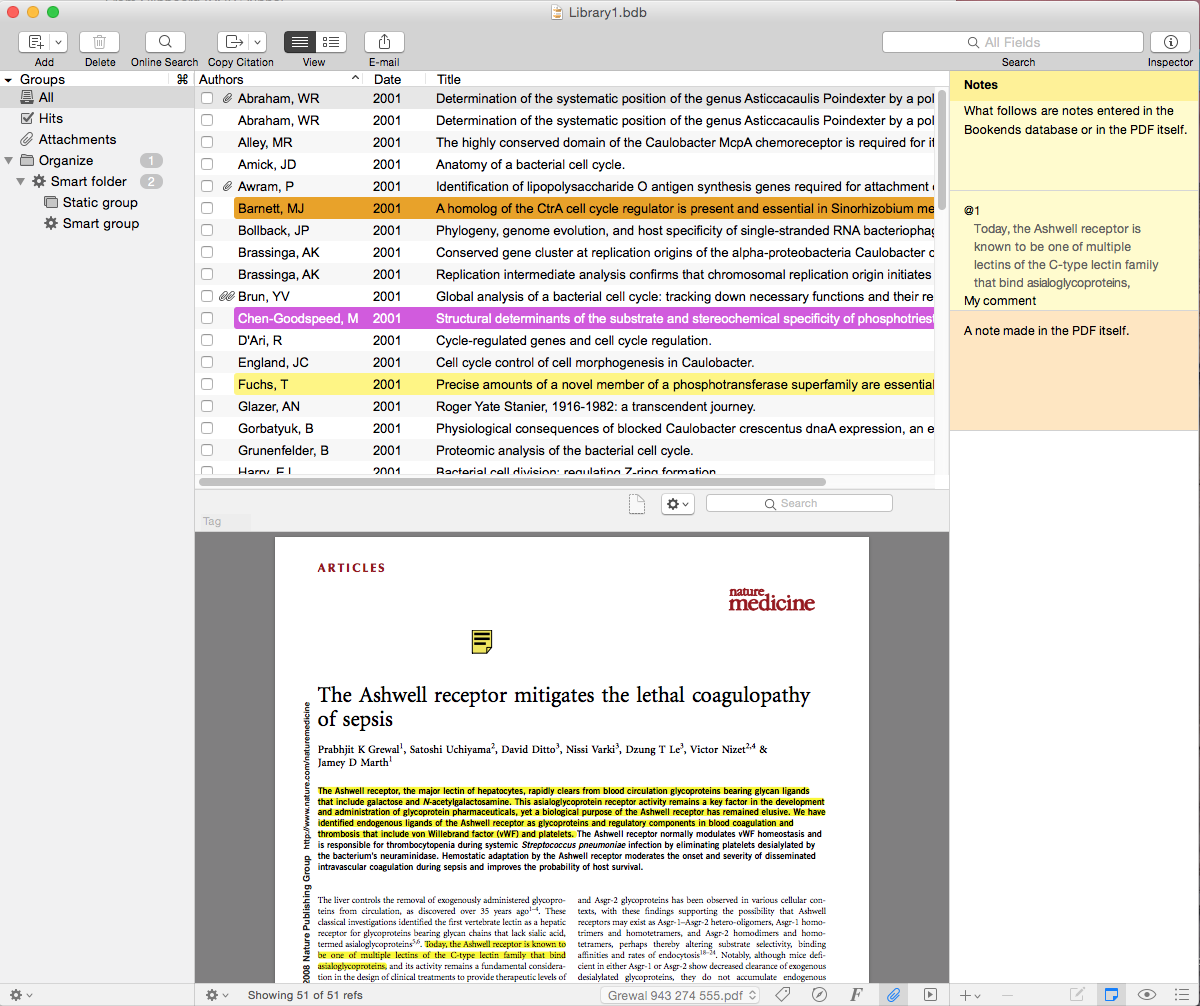 Reference management entails the collection, annotation, curation, and citation of published information. This is exactly what Bookends does, and it does it like no other software.
Bookends performs Internet searches to retrieve references and associated pdfs or web pages, and can immediately find and import references for which you already have the pdf. Versatile groups (static, smart, hierarchical, and virtual), Term Lists (keywords, authors, etc.), reference cross-linking, notecards, PDF file tags, PDF annotations that can be viewed/edited in notecards, on-the-fly creation of reference data tag clouds, and instantaneous live searches help organize and find information in your personal collection. Learn more…
Storyspace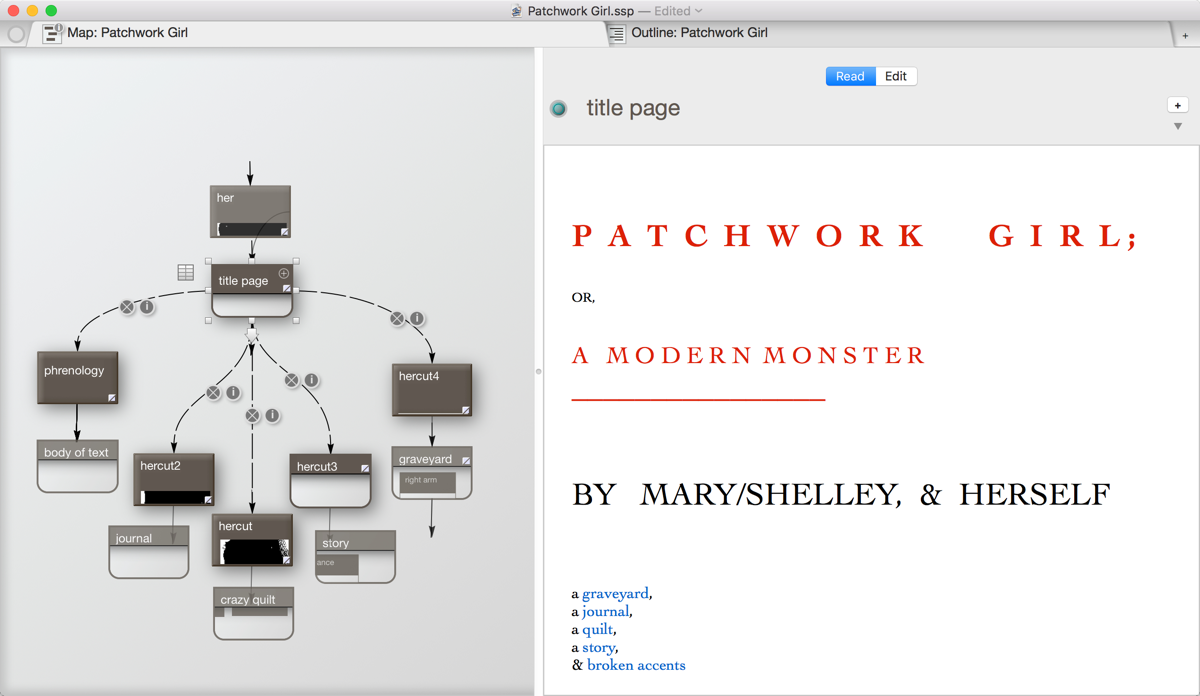 Brand new! Storyspace 3 brings fresh and new technology to reimagine the writing environment that launched the golden age of hypertext narrative. Years before the Web, adventurous writers crafted intricate, interactive stories of tremendous literary scope. Now, Storyspace 3 brings modern Macintosh typography and the flexibility of Tinderbox – with which Storyspace works intimately – to provide new perspectives on writing with links. Learn more…
This special offer is now concluded. To learn about new offers and special opportunities, please subscribe to the Eastgate-List. We never share your email address.
Subscribe!
Keep in touch with Tinderbox! Moderated, concise, and timely; we never share your email address.
Fine Print: This brief special offer may end without notice. This offer cannot be combined with other discounts, and may not apply to all update offers or multiple-user packages. Trademarks are the property of their respective owners. Great deals and artisanal software make for hectic order rooms and real people handle each order; your patience is appreciated.