What's New In Tinderbox 9.6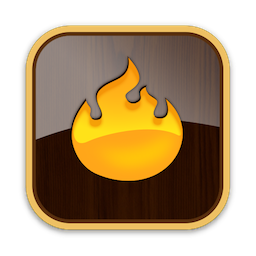 Upgrade
Upgrade from any previous version of Tinderbox. $98
Upgrade Subscription
Renew automatically, cancel anytime. $83
Tinderbox
Tinderbox 9.6.1 for Macintosh. $289
HYPERBOLIC VIEW
A completely-revamped hyperbolic view makes this powerful tool ideal for rapid brainstorming as well as for visualizing complicated webs of ideas.
Tinderbox gives you detailed control over just what links are represented, and which links are most significant. Add notes and links by dragging lines out from any note. Tinderbox works constantly behind the scenes to refine the details of the layout.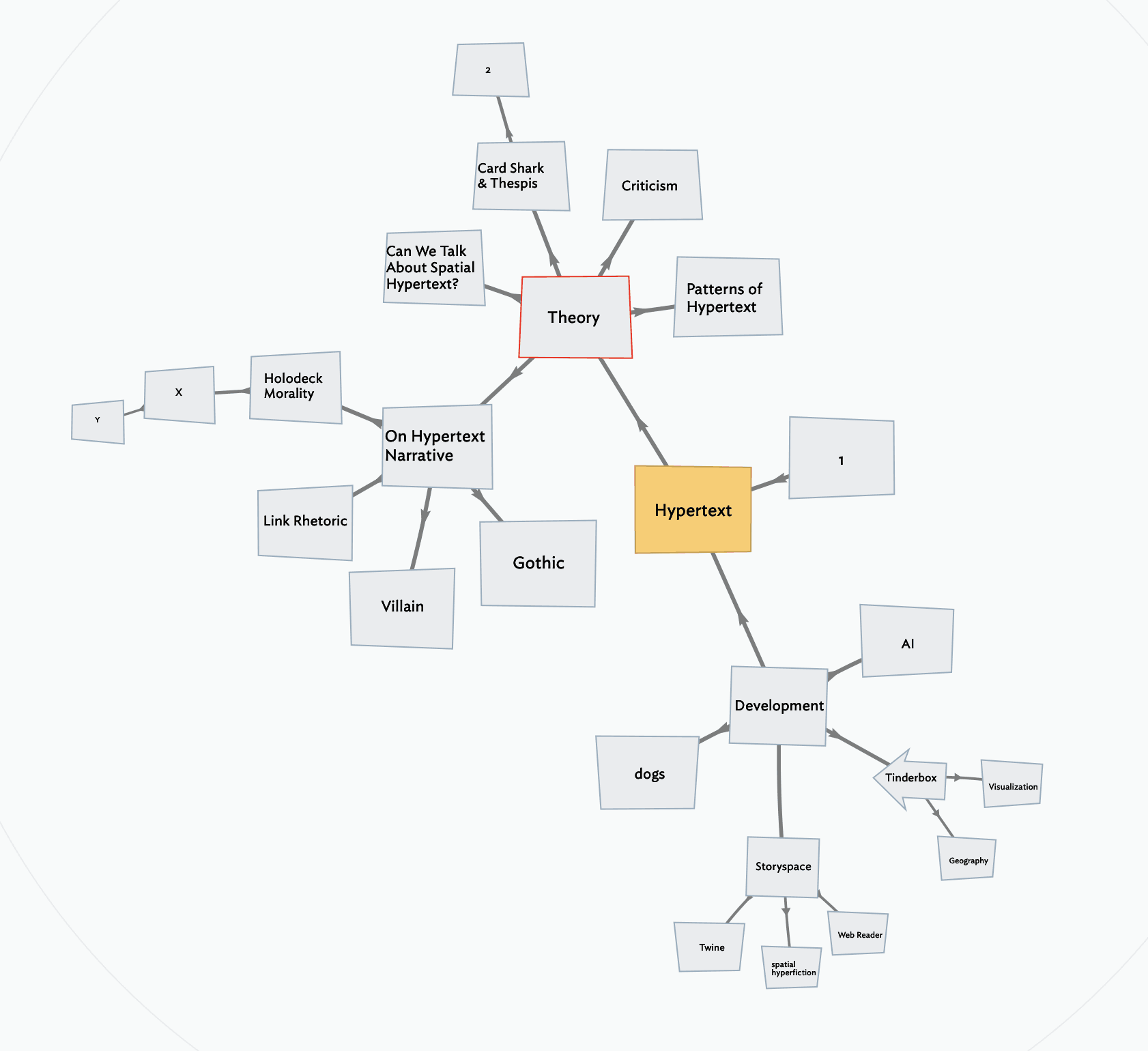 POSTER NOTES
Poster notes give you unprecedented new opportunities to extend Tinderbox.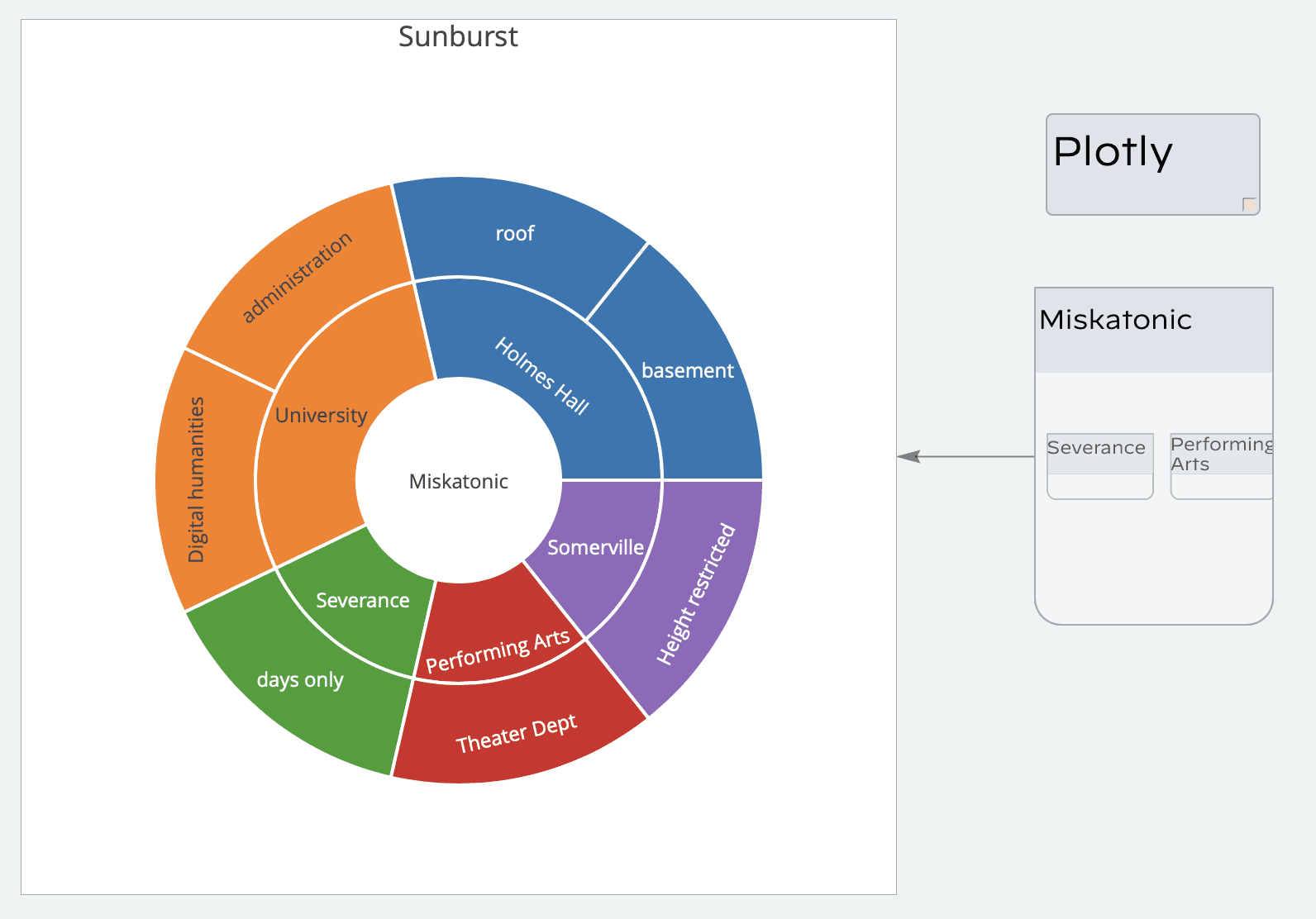 Make a note a poster note by giving it a Poster Template — an export template that describes what to draw on the face of the note. This gives Tinderbox notes access to a universe of superb visualization tools originally designed for the Web. Use Plotly, Mermaid, Google Charts, Cytoscape, aTbRef — whatever you need for your work, right there in the Tinderbox map.
SMARTER ACTIONS
Along with poster notes, Tinderbox 9.6 brings more power to help actions communicate with outside services. Often, adding support for a popular service will simply be a matter of dropping an installer note into your document.
We've already seen some impressive examples, ranging from using Readwise to import your reading highlights to using ChatGPT to summarize notes.
...AND MORE
Tinderbox 9.6 adds many refinements and improvements. They're all listed in the release notes, which you can find in Tinderbox Help. Some highlights:
Email attributes let you compose email in Tinderbox and then dispatch the email to your preferred email application.
Link Parking Spaces are now shared among windows, making linking even simpler.
Sorting gains a new transform for library sorting, so you'll find The Sun Also Rises under S, not T. Library sorting also understands local rules for diphthongs and diacritics.
Lots of improvements to the Text Pane. The Code Font command now toggles between Code and TextFont. The Links panel gains contextual menus.
Displayed Attributes allow multiple-lines for sets and lists, and offer improved ways to edit them.
Get Info: Maps lets you open a note with an address in the Maps application. Get Info: Books displays book covers.
There's lots more. And then there are dozens of changes that simply make Tinderbox faster and clearer to use.
Tinderbox 9.6 runs on all recent Macintosh computers. It requires macOS 11 (Big Sur) or later.