Cinema
Tinderbox at the movies: a family tree of ideas for a feature film
Virgil Widrich
What would happen if, one day, the dead came back? Everyone who ever lived – a hundred billion people?
If everybody were here, there would be no more secrets.
When you have an idea like that for a feature film you do not want to open one of your industry-standard screenplay programs. You can't just start typing scene one: the limits of such a predefined format would put you into prison right away! You want to enjoy the freedom of the idea's endless possibilities. You want the film to grow naturally until it is big enough to tell you how it wants to be.
So, as your text gets longer and longer, you start realizing you have to organize and cluster your ideas. I started with my usual tool, FileMaker, but quickly came to its limits connecting ideas in a hypertext kind of way.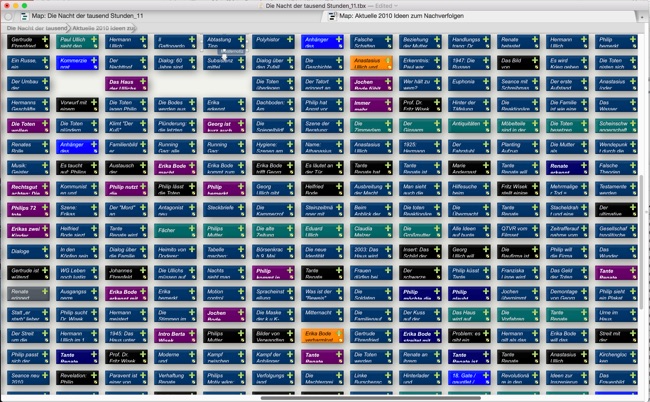 It was in late 2007 that I discovered Tinderbox and this was exactly the tool I was looking for: I could type characters, events or abstract ideas into my Mac without thinking too much about their "meaning" and then I could apply queries to look at the material in many different ways. Scrolling through search results, I could almost talk to my own material. I could ask it questions such as:
How are characters related?
What time are they from?
Who knew each other before they all returned, and who did not?
What characters could be merged? What thematic ideas are similar and could be combined into a single scene?
The questions created the need for additional labels and links, which once applied changed the next output again. After spending months in this washing machine of rotating ideas, my notes amounted to 1,000 pages of text. Finally, Tinderbox and my subconscious told me what form the film would have: it would all be in one house, everyone would only be from one family, everybody comes back from the dead with the exception of one person – and there would be a policeman investigating why this one person is missing.
Fast forward, add 6 years for financing, shooting and postproduction, and now all this is put into a finished film with a dozen of characters covering 150 years of European history in just 92 minutes.
"Night of a 1000 Hours" won the audience award on its world premiere at the 2016 Busan International Film Festival in Korea and has its USA premiere at the 52nd Chicago International Film Festival.
Having seen the film people now keep ask me: "how could you write such a meta-genre multilayered story, where do you really begin?" Maybe you begin by not beginning to early. Maybe you begin by being aware that it is the tools we use that shape our art.
---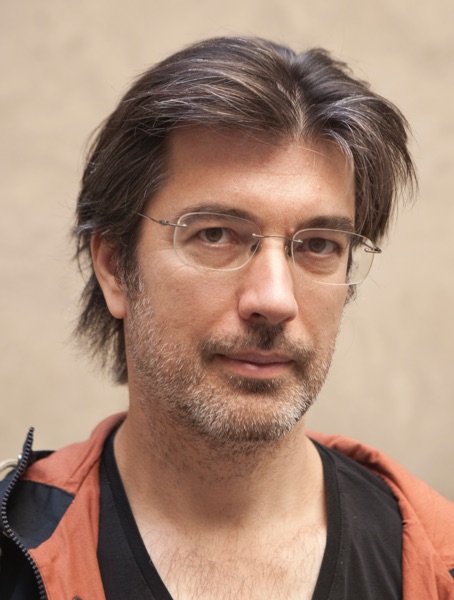 Virgil Widrich, born 1967, lives in Vienna Austria. He is director of the Oscar nominated short film "Copy Shop", creates exhibitions and multimedia works.
Website: www.widrichfilm.com
The international trailer for his newest feature film "Night of a 1000 Hours" can be seen here.
Photo: Arash Riahi.