Tinderbox 5.6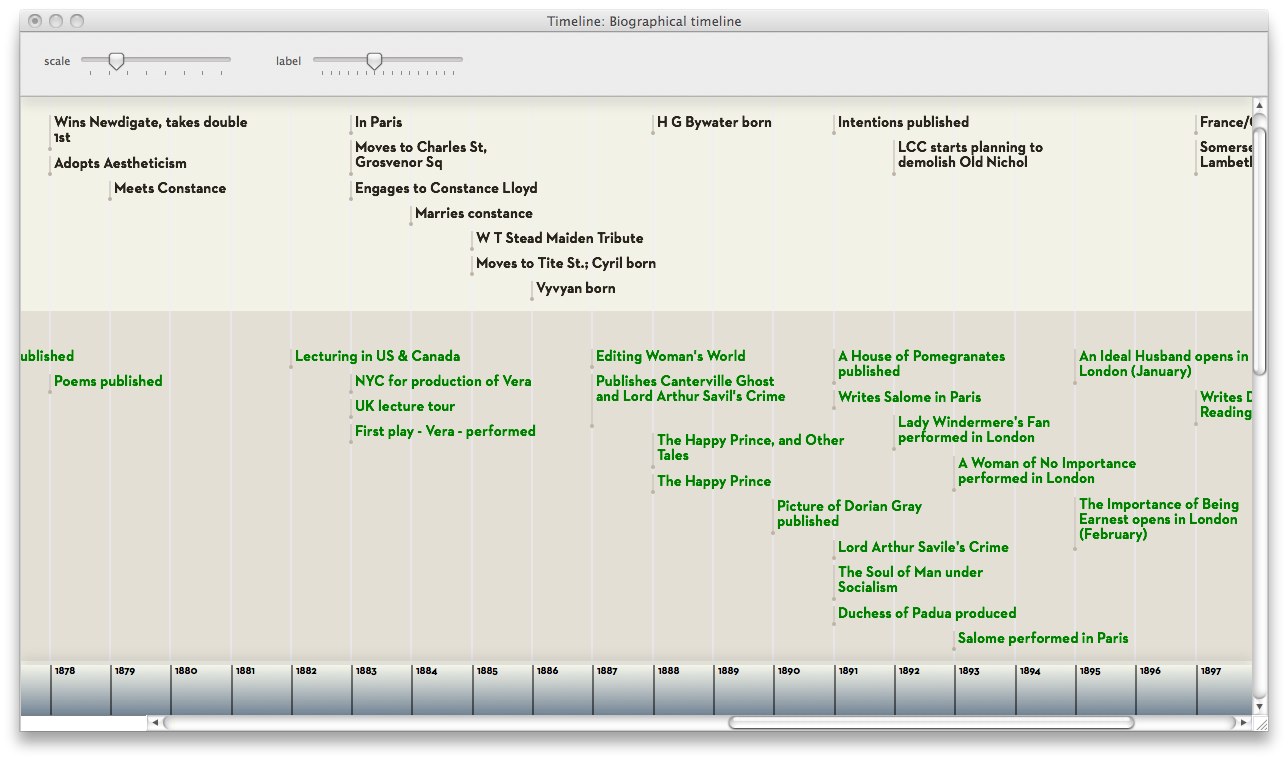 Tinderbox 5.6 adds Timeline View to help you analyze, organize, and plan even more effectively. There are more than eighty additional new features and improvements since Tinderbox 5.5, but Timeline View is clearly the headline.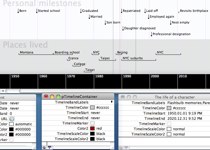 The new timeline is a full-fledged Tinderbox view. It works alongside Maps, Charts, Outlines, and Treemaps to help you understand complex information and solve challenging problems. Drag notes to change their position in the timeline, open new views, add and extend text or key attributes.
You'll build effective timelines in minutes. Tinderbox timelines aren't just pretty pictures; they work hard to keep your facts in place, your ideas connected, and to help you discover emergent structure.

Timelines use Tinderbox attributes $StartDate and $EndDate. Dates can be set directly or computed by agents and rules. You can change dates by dragging a note in the timeline.
Tinderbox gives you terrific control over your timeline's appearance, letting you highlight key periods, call out critical events, and style your view for impact and insight.

Need multiple bands in your timeline? Make a new band instantly by dragging a note into it. You can place notes into bands yourself or let Tinderbox help you through agents, rules, or inherit the #TimelineBand from a prototype.
Improved Unicode support, especially for East Asian language input.
Image adornments return to Tinderbox, and are faster than ever.
Complex chart views get a terrific speed bump.
✩

Tinderbox has a new attribute type: lists, which join numbers, strings, sets, and many other types of attributes.
✩

Actions let you assign new values to a list of notes in a single command.
✩

A new designator, find(), lets actions apply to all notes that match a query. It's like having a Tinderbox agent in your back pocket!
✩

Rules can use the designator adornment to refer to the adornment on which the note resides.
✩

Easier date entry for historians. If you take the long view, just enter "1893" or "1054", and Tinderbox will know what to do.
And there's lots more. See the release notes (in the Help menu) for details.