Tinderbox 9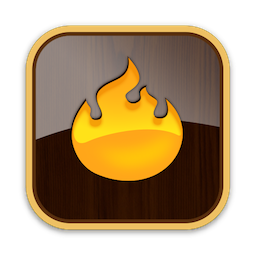 Upgrade
Upgrade from any previous version of Tinderbox. $98
Upgrade Subscription
Renew automatically, cancel anytime. $83
Tinderbox
Tinderbox 9.5.2 for Macintosh. $289
Command Bar

The command bar (Help ▸ Commands & Info…) provides an abundance of information about your Tinderbox document. Some possibilities:
Quickly open any Tinderbox document you've used before. Just type "Open " followed by part of the document name.
Select any note by typing "Select" and its name or path.
View Tinderbox tutorials (e.g. "View video…")
Open any inspector pane (e.g. "Open Border Inspector")
Get help from aTbRef (e.g. "Explain Export")
Explain Tinderbox actions and their usage (e.g. ".collect_if")
Define Tinderbox attributes (e.g. $Width)
Check whether you need an upgrade ("Can I update")
Smarter AI
Tinderbox automatically scans your notes to locate names, places, and organizations. New Taggers let your documents define terms and synonyms to help your agents do more with less work.
Sentiment analysis helps assess the tone of comments and reviews.
Highlighters let your Tinderbox document automatically highlight selected words and phrases. Built-in highlighters are provided for editing actions and for Tinderbox taggers, but it is easy to add your own highlighters. Notes opt-in to highlighters, either individually or by inheriting a highlighter from their prototype.
Gallery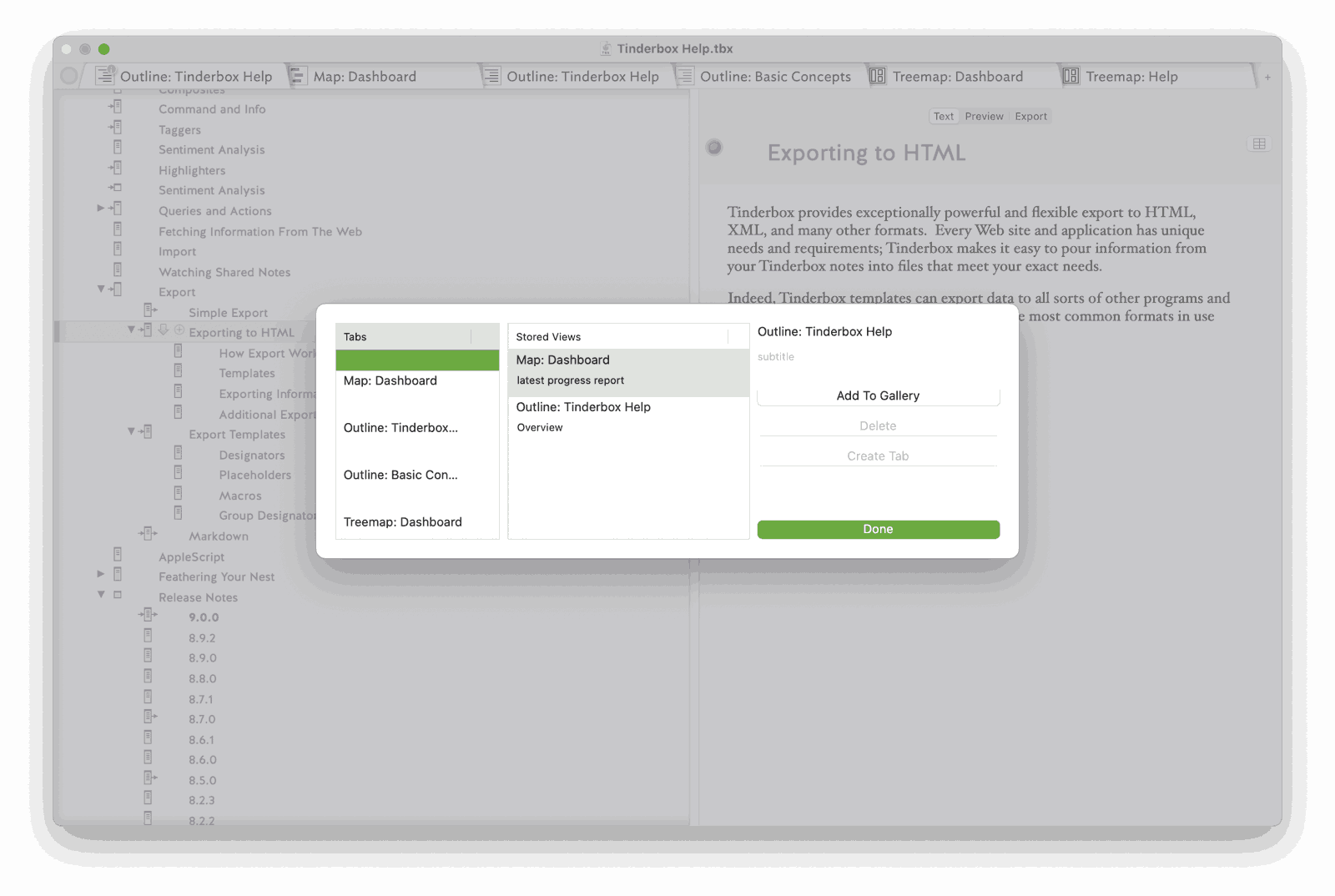 You can now save Tinderbox view tabs in the gallery, and can retrieve them whenever you like. This makes it easy to keep overviews and special reports handy without keeping them on your tab bar.
View ▸ Tab ▸ Gallery displays a list of current tabs and a list of saved tabs for the current document. A tab can be added to the gallery list, making it available later — even if the original tab has been closed. Any saved tab may be added anew to the tab bar.
Actions
Tinderbox actions let your notes examine and organize themselves. Tinderbox actions receive a massive boost in Tinderbox 9.
Inspector panels are now resizable, giving you plenty of writing space for your actions. Tinderbox color-codes actions as you type, making it easy to spot typos.
New actions make it easy to extract information from forms and emails. Other actions like .trim help you clean messy information, while AI-powered tools like .paragraphList help you focus on precisely the information you need.
Markdown support
Tinderbox now provides built-in support for writing and previewing Markdown for writers who prefer Markdown to styled text.
The preview pane now doubles as a full-featured Markdown preview, and Tinderbox automatically streams to Marked2.
Smarter agents
Tinderbox provides better control of agent priority.
Highest priority agents run every few seconds.
Normal priority agents are updated at approximately ten second intervals.
Low priority agents are updated every minute.
Lowest priority agents are updated every five minutes.
Occasional agents are updated every hour.
Extensive infrastructure improvements make agents more responsive while keeping them out of your way when you're busy.
New Themes and Fonts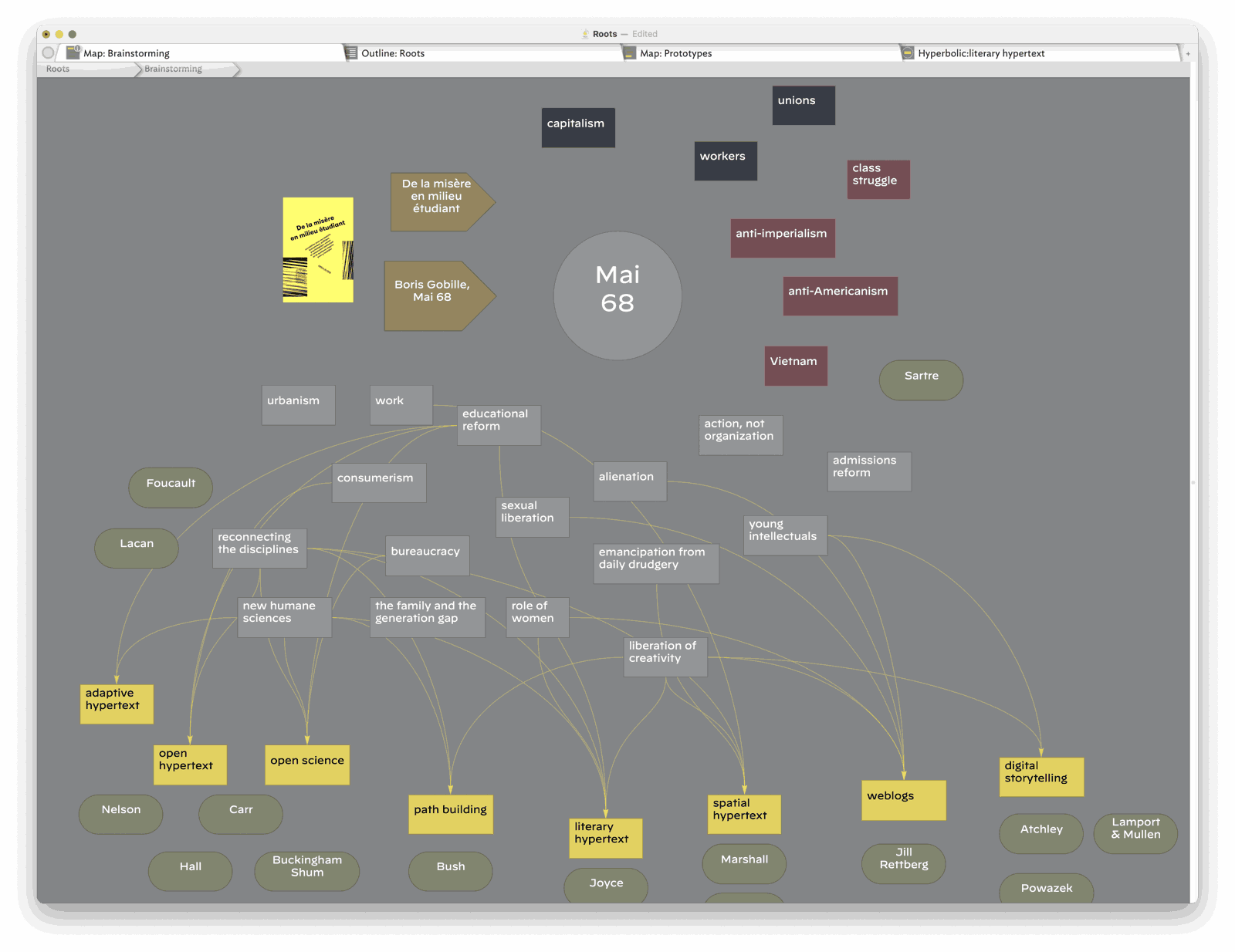 Tinderbox is meant for serious work, but that's no reason to avoid elegant modern typography. We include some terrific new fonts to keep your workspaces fresh and legible. In Tinderbox 9, Hoefler & Co.'s Decimal and Archer join an all-star cast that include Ideal Sans, Ringside, and Mercury.
Tinderbox lets you customize nearly every aspect of its powerful views — and, even more importantly — you can teach your documents to adapt their appearance, drawing your attention to interesting and important developments.
Color schemes let you share visual schemes, and two new schemes — Sunny and Sunny Dark — open bright new perspectives.
Improved Link Tools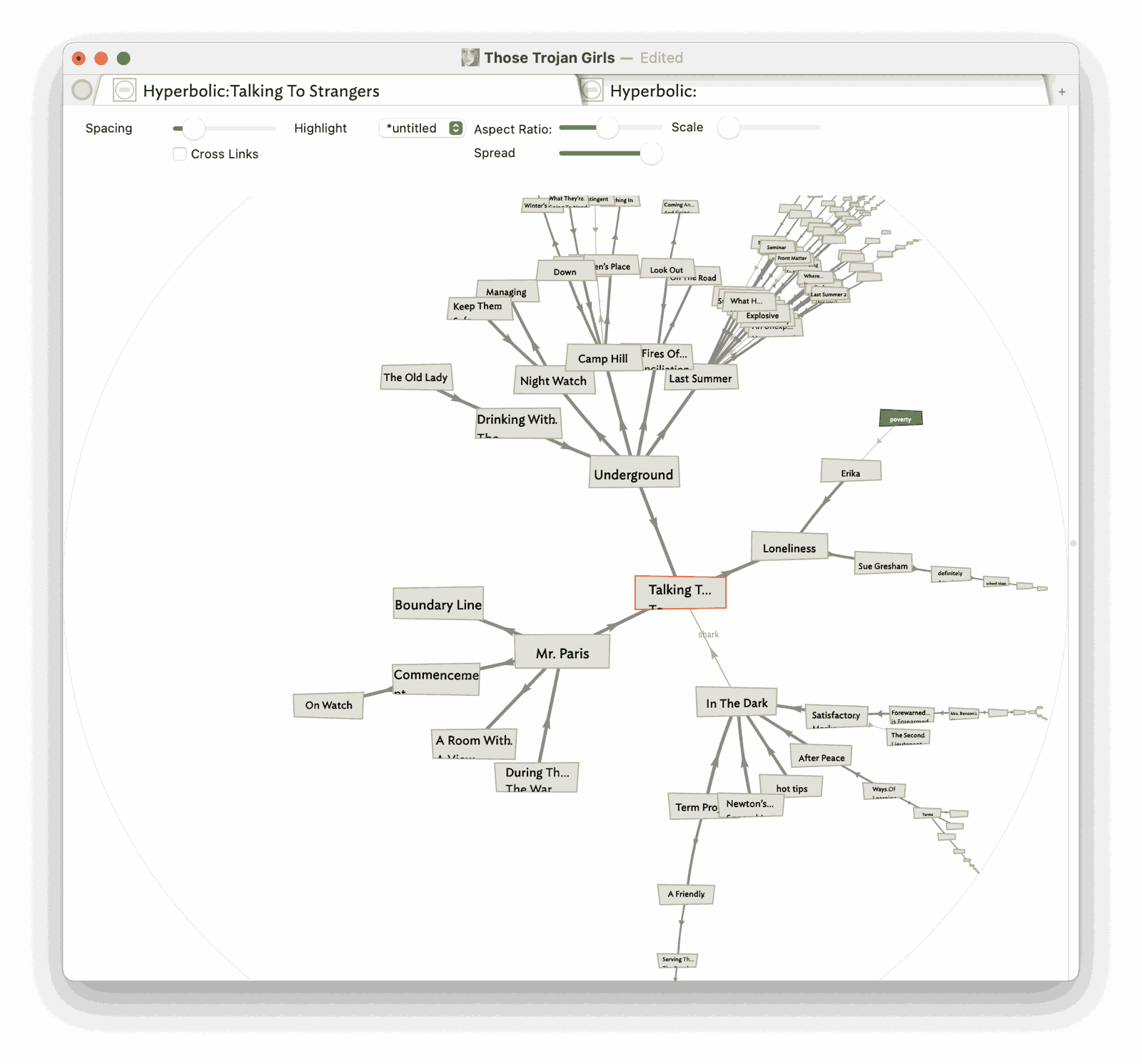 Tinderbox's hyperbolic view examines the link network. What notes link here? What notes are reachable from here? The revamped view has improved layout and superior control, helping to visualize big documents and complex link networks.
Tinderbox agents and actions gain new power as well, with easy-to-use commands for examining link neighborhoods and finding paths among notes.
And lots more…
Tinderbox 9.0 runs superbly on Apple Silicon and Big Sur, as well as macOS 10.13 and later. Some natural language features may not be available on older systems or in all languages.